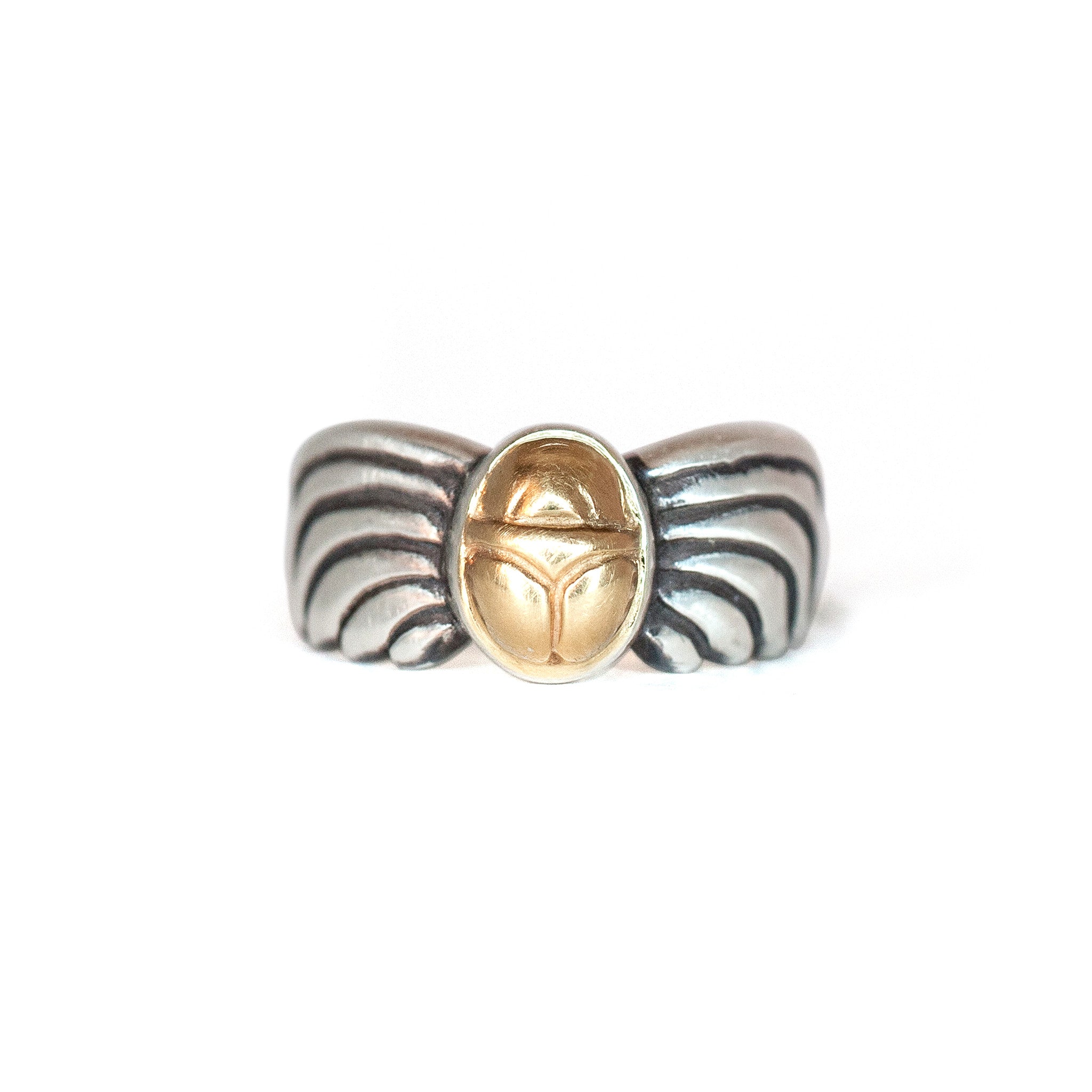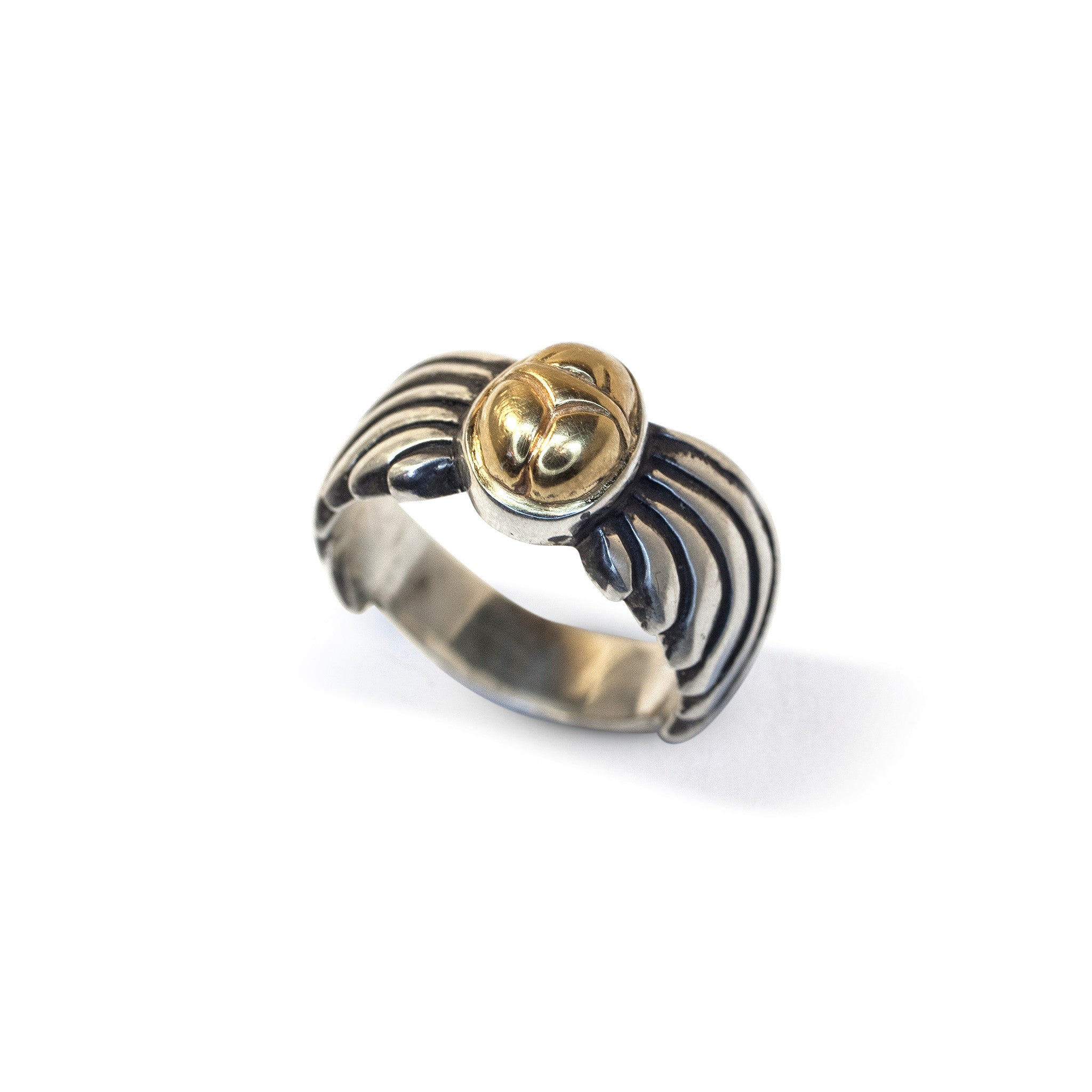 Xeper Signature Ring
Xeper (also written Kepher, for the solar scarab God Khepri) is a transcription of an ancient Egyptian word meaning to come into being, to change, to occur, to happen, to exist, to bring about, to create.
This ring marks the beginning of HEXORN Jewelry, it is a spell we are putting into the universe, asking for our seeds of creativity to flourish.
Please note, each piece is made to order and will take 4-6 weeks to create. The stones may vary slightly in size and design, if you have any specific requests, please contact our design team at hello@hexornjewelry.com.