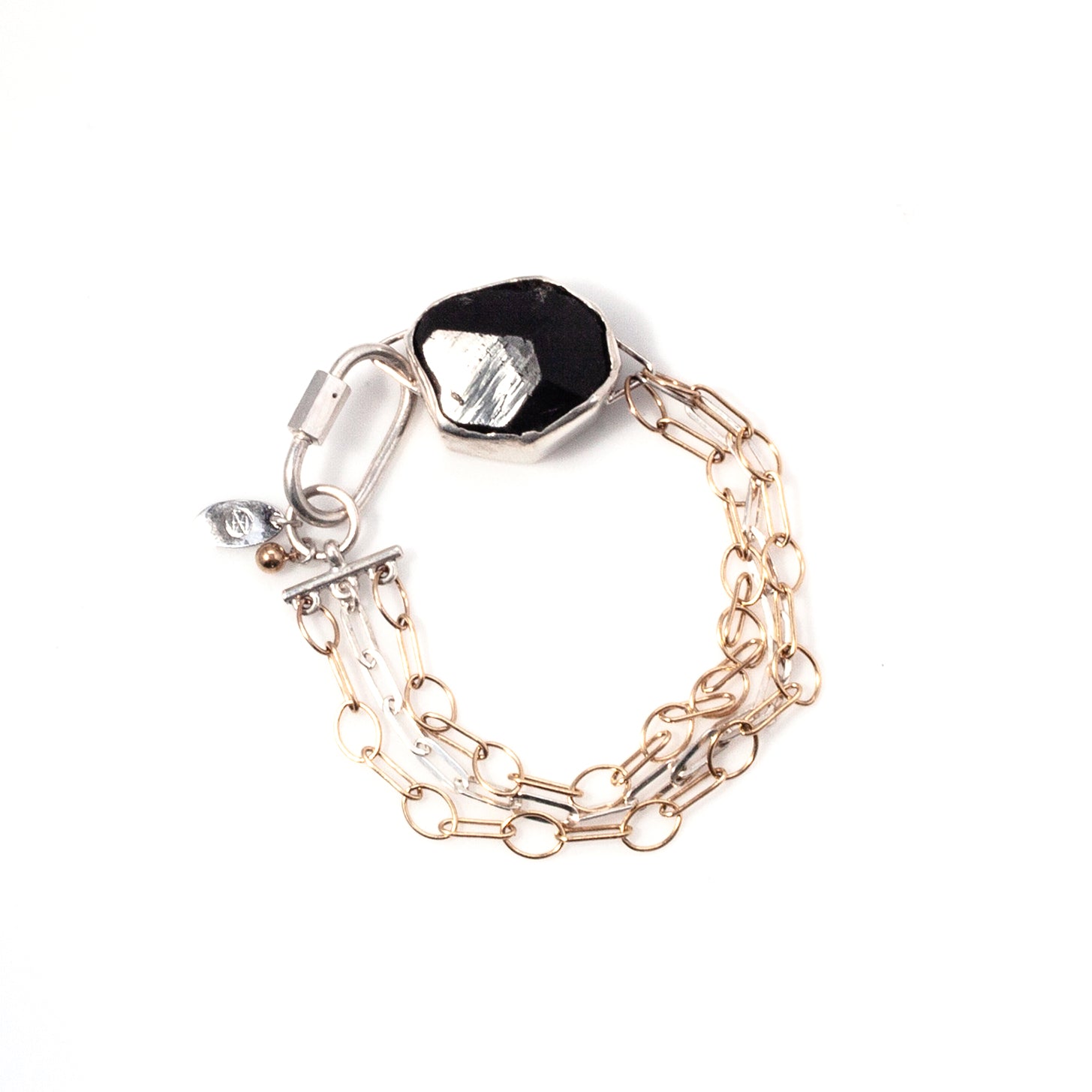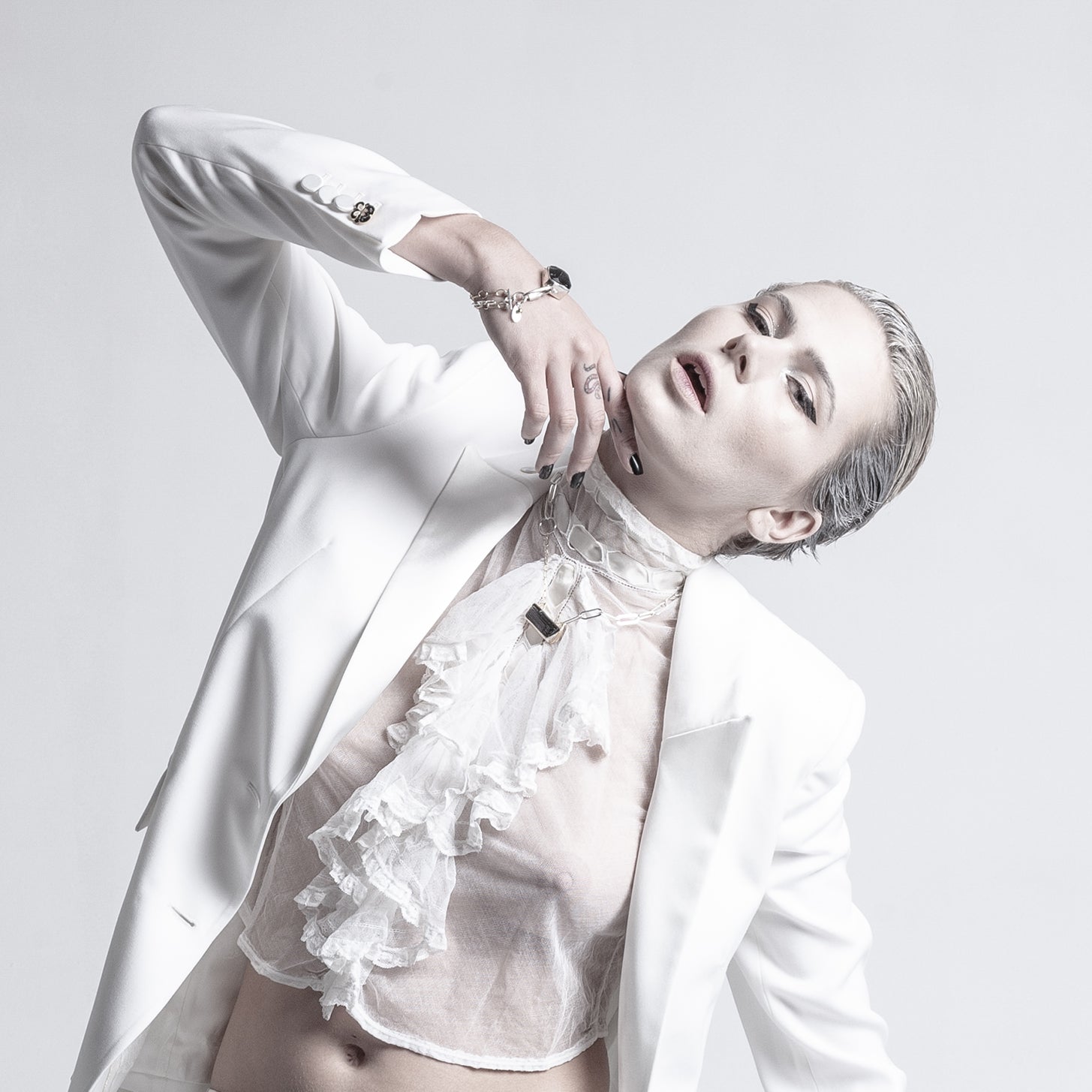 The Makariotes Bracelet ∴ The Æons
The Makariotes Bracelet has a large raw Schorl terminations in sterling silver setting connected by three sterling silver and 14k gold chains, finished with a sterling silver screw lock clasp.
Schorl, Black Tourmaline, is associated with the root or base chakra, and is excellent for grounding excess energy. It is a well known as a purifying stone that deflects and transforms negative energy, and thus is very protective. It can transform and remove negativity from an individual or an environment. It is often used as an aura cleanser, and can help one attain higher levels of awareness.
Each piece is a one-of-a-kind and once sold out, will not be available again.